It's News Squib Saturday. Time to share the best, most interesting (or most entertaining, or most outrageous) tidbit of information I've gleaned from all the stuff I've read –or done. This week: My British Bestie Becomes a Grandma!
Other than my brother, Michael who has known me for all but the first two years of my life (cos he's younger than I am,) Julie Johnstone has known me, and been my bestie for longer than any of my other friends (all four of them!)  Much, much longer.
Yankee Grandson
Last week, Julie became a grandmother. Not a step-grandmother; not an adopted grandmother. A full-fledged, real grandmother thanks to Alex, her oldest son.  She is over the moon about it. I am over the moon for her. Sweet, little Sebastian Alexander is her first grandchild, and the first baby for Alex, 29,  and his beautiful wife, Jenna. Sebastian was born in New York where Alex is based as a financier with Citigroup.  Now,  Julie is itching to visit — which is just great for me because it means I get to see her, too.
Oldest and Best-est
I call Julie my "oldest" friend because we've known each other for five-and-a-half decades  (that's, OMG, 55 years!) We became friends in our first weeks of high school, the Sacred Heart Convent in Hammersmith, London. We were 11 years old. The convent was located across the street from Hammersmith Odeon where the Rolling Stones were the warm-up act for the Everly Brothers in 1963.  Julie was allowed to go. I wasn't. As Julie reminds me, we became friends because we were sisters in crime from the beginning: Parents were summoned, and we were threatened with expulsion for playing poker for pennies in the classroom. Another time we got caught on our way to play tennis at a local club when we should have been in study period in the school library. Somehow, in 1968 — we graduated.
Story of Our Lives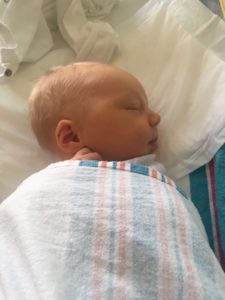 We went our separate ways to college.  We landed jobs immediately after graduation: Julie as  a geography teacher at a Catholic school in North London; me as a rookie reporter at The Birmingham Post.
Julie married. I married. I divorced. Julie divorced. I bounced between London and New York. Julie stayed in London, but visited me in New York. Julie re-married.  I re-married.  Julie had twin boys, Alex and Chris. I visited them in London when they were just weeks old — tiny little things sleeping in car seats balanced on her long dining room table. Less than a year later I had my own baby boy, Daniel. Then Julie had a third baby son, Nick
I interviewed Paul McCartney for TV Guide when he was with Wings in 1990. Julie reminded me that she had seen all the Rolling Stones in person — before they were really famous. We stayed in touch. We visited each other.
Summer visits
Julie visits me in New York more than I visit her in London because she is the most adventurous traveler I know. She has travelled to China and Malaysia for family weddings, and to New Zealand — just for the heck of it! She skis regularly in the French Alps; she winters in the Caribbean and Mauritius, and summers on European islands. When she visits me nowadays in New York we play tennis, and go to the U.S. Open. We have talked about doing the trifecta soon: the French Open, Wimbledon and the US Open. Hey, maybe even the Australian Open?
Summer 2001
When she visited in August 2001, she and her sons spent several days in the city doing the sights. Top of their list was the Observation Deck atop the South Tower of the World Trade Center. Julie offered to take Daniel with her and the boys. "Goodness, no," I said. "You'll have your hands full with your own three. Besides, Daniel can visit the World Trade Centre anytime. We live here, remember."  Less than a month later, the Twin Towers of the World Trade Center were gone, forever. Julie and her three boys had all been on the observation deck on a Tuesday before 10 a.m. — exactly three weeks to the day and hour before the attacks of 9/11.
More Follows Later
And none of the above even begins to tell the story of our lives. But it'll do for now. Congrats, Bestie. See you and your little Yankee grandson soon in New York.
Credit Photos: Julie Johnstone, Alex Johnstone