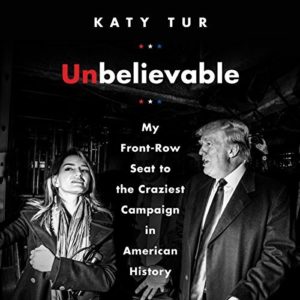 I'm in the middle of reading a delightful memoir, Unbelievable: My Front-Row Seat To The Craziest Campaign In American History by MSNBC-TV anchor Katy Tur.  It's about the year she spent covering the presidential campaign of Donald Trump. The lovely thing about Katy is that she acknowledges that she got the job while still a relatively unknown TV reporter because no-one really thought that Trump would win either the Republican nomination or the presidency.
Story You Cannot Miss
At one point, Katy writes about attending an early Trump rally. It is December 21, 2016, and she is looking forward to the holidays because the following day she is due to take off for home (then London) for ten days. This is what she writes about her flight two days before Christmas :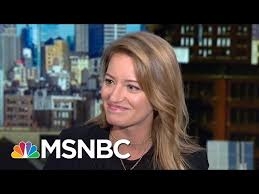 "Has anyone on earth ever wished for a longer overnight flight? I did. I could've spent another four or five hours sleeping, watching movies, and drinking, blissfully free of the Internet and my phone. Yes, there was a tug at my gut. A worry that I might miss something while I was in the air. Something big, like Trump dying. Don't make a face. This is a universal worry for reporters. Your candidate dying is the one story you absolutely cannot miss." 
I thought this was a gem, one of many in the book. I found it while searching through my own bookshelves (make that, Kindle e-book Library) for tips or advice from my own favorite authors of how to stick to a writing routine during the holiday season. Last week, I shared some tips and advice from writers' websites on coping with the holidays, but advice from actual published authors is pretty much in short supply on the Internet.
Writing Every Day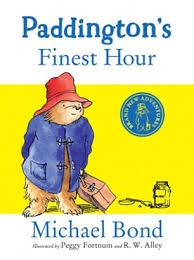 Authors like Stephen King simply state that they write every day "including Christmas and July 4th." British author Michael Bond, who writes the Paddington Bear series, said in My Writing Day, a must-read weekly newspaper column in the U.K. newspaper, The Guardian, that :  "I have been writing every day of my life, seven days a week, for almost 50 years. Even Christmas Day." He added: "One of the problems about working from home is it is so easy to do, so you end up working a lot. This is not a grumble, though, it is a fact of life."
John Boyne, author of The Boy in the Striped Pyjamas, observed that his creative writing teacher advised that he should write every day even Christmas Day. Boyne said, "For the most part I stick with that. I'm not quite sure what to do with days off."  He added that he generally writes a first draft over the course of one month then takes a month off.
First Draft Like Block of Stone
"When I return to the manuscript," Boyne explained "I see it in the way that a sculptor views a block of stone: it's nothing right now but inside, hopefully there is something beautiful… The second draft is my favorite… In general I write about 10 drafts before showing it to my editor." It's worth noting that an author of Boyne's stature goes through ten drafts before letting an editor read his work.
However, that's still not specific enough advice for how to stay sitting in front of your laptop when all those around you are unwrapping gifts and getting drunk on eggnog.
That's why I went searching through the pages of favorite memoirs, autobiographies and diaries in my own library. Truth be told, I didn't find the kind of helpful advice I was looking for there either, but I did find some unrelated gems (see Katy Tur above) written by those authors during various holidays seasons.
Holiday Gems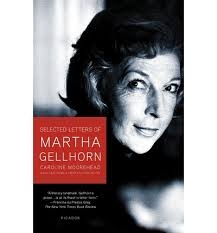 For example, war correspondent and novelist, Martha Gellhorn, who spent her first Christmas in Key West in 1936, wrote in Selected Letters of Martha Gellhorn about meeting Ernest Hemingway "a large dirty man in untidy somewhat soiled white shorts and shirt" in a bar called Sloppy Joe's. On January 13, 1937, she wrote about the man she'd marry three years later to Eleanor Roosevelt :
"I've had a wonderful time with Hemingway … He does know the craft beautifully and has a swell feeling for words and is very very careful about them, working slowly and never using anything he doesn't think is accurate… He tells me … the thing to do is simply write it and be brave enough to cancel it out if it's no good. We agreed that anyone writing ought to have time to fail and waste effort and not howl about it."
Working on Sundays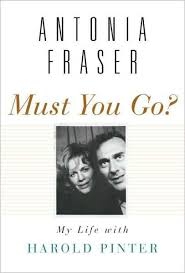 On 21 December, 1975, Lady Antonia Fraser, author of novels and numerous biographies, later married to Britain's greatest playwright Harold Pinter, wrote in Must You Go? My Life With Harold Pinter about throwing a Christmas party in London for their friends: "Our Xmas party. Harold could remember nothing the next day except for a warm glow of feeling that everyone had enjoyed themselves – which was true; I think… I then went up to Scotland to spend Christmas with the children. (She has six.) I found all the children very happy there and decided I must concentrate my financial efforts on continuing to support it for the time being. Made a resolution to work at King Charles II (published 1979) every single day including Sundays." 
The late, great columnist, and author of God Is Not Great, Christopher Hitchens wrote Mortality during the last year of his life after being diagnosed with esophagal cancer. It's not clear when he wrote the following, but this gem about a writing class he taught was too good to leave out of this blog: "Avoid stock expressions and repetitions," he told the class. "And don't say, as a boy your grandmother used to read to you, unless at that stage of her life she really was a boy, in which case you have probably thrown away a better intro."
Bestsellers of the Future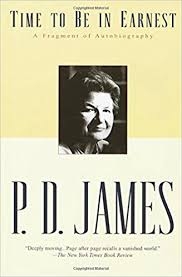 Finally, P.D.James, the great British mystery novelist known as the Queen of Crime, who started a diary (published as Time To Be In Earnest ) the day she turned 77, wrote on January 8, 1998, about an upcoming author tour in the U.S.  She made these possibly-prescient observations about the publishing industry of the future: "Soon we shall get to the stage where a bestseller will be written by a computer with all the necessary ingredients of sex and violence fed into the machine. The publisher will then find a young man or woman with a fashionable face, appropriate body measurements, and a sensational emotional and sexual life, and place his or her name on the title page. I suppose the book could then be sold on the Internet and would no doubt cause a literary sensation."  
I was more interested, however, in P.D. James's reasons for writing her first diary at the age of 77: "My motive now is to record just one year that otherwise might be lost, not only to children or grandchildren who might have an interest but, with the advance of age and perhaps the onset of the dreaded Alzheimer's, lost also to me." 
I can't think of a better reason to start a diary (Gosh, who is this marvellously bright, talented, energetic creature I'm reading about?) — which is why I've started one of my own.