It's News Squib Saturday. Time to share the best, most interesting (or most entertaining, or most outrageous) tidbit of information I've gleaned from all the stuff I've read –or done. This week: British Author Watched YouTube to Study Queens (New York) Accent
Today's Squib continues a topic I started a couple of weeks ago as a Behind the Scenes segment for authors who are researching locations for their novels. I wrote that like bestselling author James Patterson, I am all in favor of researching a location on foot. Nowadays, however, an author does not have to stir very far from his/her laptop or keyboard.
Little Deaths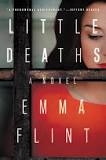 British author, Emma Flint never set foot in Queens, New York, but has just published her first novel, Little Deaths which is based on the sensational true story of Alice Crimmins, a young mother accused, charged, tried, and convicted twice (but released on appeal) of murdering her two young children in Queens, New York in 1965. Flint's novel was nominated this week for the Baileys Women's Prize for Fiction alongside novels by Margaret Atwood and Annie Proulx.
Google Maps and Street View
Subsequently in a number of interviews in British magazines, Flint acknowledged that she used Google Maps and Google Street View to "walk " down the streets of Kew Gardens Hills, Queens where the story is set and to "look up at the buildings and try to get a sense of the neighborhood." She also said she watched YouTube videos to get a sense of the Queens dialect and accent.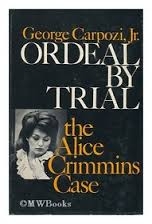 Additionally, she looked through thousands of photos of suburban America in the 60s,  read the press coverage of the day about the investigation and trial, and read the true crime book about the case, Ordeal by Trial by George Carpozi Jr. a former colleague of mine at Star Magazine.
Or An Atlas And Travel Guides
Researching locations you couldn't visit or didn't want to explore on foot used to be more challenging in the days before Google and the internet. Authentic touches about exotic locales usually had to be gleaned from a decent atlas and travel guides — as well as other novels set in the locale you had chosen for your own "blockbuster."  Hence, the reason flowering bougainvillea almost always appears overhead, underfoot and everywhere else in steamy tropical romances!
Tobbo Shops
My favorite account, however, of how some "authentic" touches about exotic locales made their way into print in the old days was divulged by crime writer Lawrence Block in Writing the Novel from Plot to Print. Block wrote as follows: "When I read the galleys of Two for Tanner I was startled when a CIA agent in Bangkok pointed out drops and meeting places and fronts — a travel agency, a tobbo shop, a cocktail lounge. A tobbo shop? What on earth was a tobbo shop? I checked my manuscript. I'd written  "tobacco shop" and a creative linotypist had vastly improved on it. I decided a tobbo shop would be the perfect CIA front, adding a cracker-jack bit of local color. So I left it like that. And, now I look forward to the day when I spot in someone else's fiction a reference to the notorious tobbo shops of Thailand."
If Mr. Block has not checked it out, let me point him to a "speculative fiction short story begging to become a novel" titled The Tobbo Shop (Agent Veach) which I found… where else? By Googling "tobbo shop."