It's Squib Saturday. Time to share the most interesting, most outrageous, or most entertaining tidbits of information gleaned from all the stuff I've read –or seen — or done.  This week: A Love Letter to My Adopted Country
On August 31, I will celebrate another anniversary as an American citizen — my 16th. A year ago, I wrote about the anniversary in joyous terms. The last year has severely tested my profound love for this country.
The man who sits in the Oval Office has spent the last five months lobbing metaphorical cannonballs at the judiciary, the Press, and citizens who happen to disagree with him. And, yet, I can sit here today and affirm that I am happy that 16 years ago I made the decision to become an American citizen.
Mika and Joe
Where else in the world could two cable news anchors and journalists (Mika Brzezinski  and Joe Scarborough of MSNBC's Morning Joe ) appear on national TV for three hours every weekday morning and criticize the policies of the party in power and the inane doings of the man in the Oval Office, — and continue to do so? This week, the revelation that Trump had commissioned and hung fake Time Magazine covers of himself in his country clubs prompted Mika (pictured with Joe) to call out Trump as a liar who is "destroying the country."
Approximately, thirty minutes later, Trump tweeted that "low I.Q. Crazy Mika" and "Psycho Joe came to Mar-a-Lago 3 nights in a row around New Year's Eve, and insisted on joining me. She was bleeding badly from a face-lift." Hence, the ultimate retribution against the duo by the leader of the free world was a demeaning, misogynistic, apparently non-factual, and stupid double-tweet from @realDonaldTrump which spoke volumes about the tweeter and his narcissistic, juvenile bullying tactics, and brought down almost universal condemnation on his head including from FOX News journalists and commenters, Shepard Smith and Howard Kurtz.
In some other parts of the world, Mika and Joe, and all those news anchors and journalists would have found themselves dead, or imprisoned and serving sentences of hard labor.
Even the Rich Don't Want Tax Cuts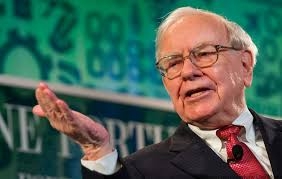 Where else in the world can voters find such access to their elected (Republican) representatives as to make their outrage clear on the proposal that 22 million people are at risk of losing their health insurance so that the rich can get their tax cuts? Constituents have been sounding off in town hall meetings for weeks and protesting in wheelchairs outside senators' offices in Washington D.C. Enough Republican lawmakers got the message to say they won't vote for such a health care bill.  Know what? Even the rich (look at Warren Buffet) don't want those tax cuts.  And, know what else? Last I heard, an increasing number of Republican senators were considering the idea of deleting the tax cuts idea altogether. That's democracy in action.
Great Land
As the judge who swore me in as an American citizen told us:
"America is not a perfect country. But it is a great land."
Definitely, it has been a great land for me. I will never argue with that. It is a land that gave me the opportunities to lead a life I could only dream about back in London in the Sixties.  Donald Trump is not going to take away the same kind of opportunities from millions of other immigrants who are teeming to get into this country because there are enough decent, clear-thinking individuals to tweet, and write editorials, attend town hall meetings and protest to make our democratic institutions work they way they were intended to work.
Polish Princesses
In the interest of full disclosure: I am an avid fan of Mika and Morning Joe. Mika, because she is a "Polish Princess " like I am, and because she and Joe Scarborough are engaged to be married as a result of an office romance. More than 30 years ago, I embarked on an office romance with my "Philadelphia Joe" which led to our enduring marriage of more than 30 years.  Which brings me to my conclusion of:
Ye Gods!
I have something in common with Trump. Namely, myself and my husband on a fake cover of a top selling magazine (Circulation of STAR in 1987: 3.5 million weekly.) More than 30 years ago, the editors of STAR Magazine –where my husband and I worked and met– put together the (pictured) cover as a gift to the both of us on our wedding day. The saucy, clever lines were theirs (you know who you are, Phil.) It's something the editors of the STAR did for their employees to commemorate important days in the lives of those employees.
The photo, by the way, was not our original wedding photo. It was, in fact, our heads imposed on the 1986 wedding photo of Sarah Ferguson and Prince Andrew of the British Royal Family (you can look it up!)
It was all a bit of fun. Maybe that's all Trump intended his fake Time Magazine cover to be. However, ours was a "real" fake cover — and STAR Magazine has not in the past 30 years asked us to take down the cover from my office wall.
Happy July 4th everyone !
Photo Credits: Bigstockphoto.com; Jonathan Ernst/Reuters; Huffington Post