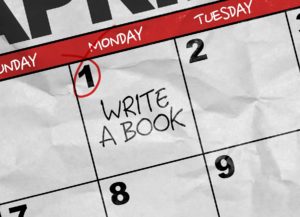 Literary gossip has it that William Faulkner chopped off the bottom of his study door and had all his meals passed to him under the door when he was writing;  poet and playwright, Edna Vincent Millay wrote in a cottage on her property, and hung a white flag out of the window to get her husband's attention whenever she needed something.
Robert Olen Butler (pictured below), Pulitzer-prize winning author, and a participating mentor in the Algonkian novel workshop which I attended earlier this year has described a daily routine that also has him retreating to a cottage on his property in Florida, and staying there till he writes his quota of, at least, 400 "polished" words.
Writing Routines
It is much more difficult to establish anything resembling a writing routine when you are not a famous author. Family and friends may be dismissive when you make excuses for not attending family functions or parties, or when you shirk household chores because you're in the middle of your first draft. Their disbelief is usually accompanied by an eye roll. More difficult still is finding the time to write when you are holding down a day job, or caring for a young family, or for older parents.
I turned to my Algonkian circle of author friends to find out what routines they have been able to establish. Readers of this website may recall I introduced these friends after we met at the novel workshop in St. Augustine, Florida. So, while Dorothy Parker had her Algonquin Round Table of witty, smart author friends, we have an Algonkian Circle (re-named the Gonks by group member, Doug Spak.)  They have provided me with input in the past as to how the workshop helped them with their works-in-progress (WIPs.) We also contribute to a weekly email round-robin reporting on our literary progress. Here are their writing routines:
Sometimes Life Gets In the Way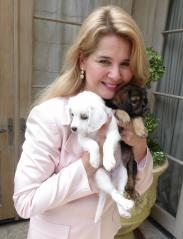 Chris Capstraw  (has been working on her first novel, Unforgiven, for a couple of years) : "My writing schedule varies depending on whether my teenaged daughters are at school or on summer break. During school months, I  wake up at 6:45, which is enough time to get myself together, then drive them to school by 8:00.  I walk the dog until about 9:00. I don't go back home to write.  Home means distractions such as laundry – I hate doing laundry – and  I have not yet converted the cottage into a Butler-like hideaway.  Anyway, the cottage is within walking distance to the house and distractions.  So many distractions.
 Background Noise
The idea is to FOCUS.  Get in the zone, and don't leave it until nothing more comes out of your brain.   During the day, I must be out of the house in order to focus.  After I walk the dog along the Carmel Beach, I stop at either the quaint Carmel Coffee house, the Lodge or Spanish Bay in Pebble Beach.  I always order a one- shot cappuccino. The coffee house is way cool since I can overhear plenty of tourists from overseas converse in their native languages.  Of course, it feels as if I've mind traveled from out of the fog into somewhere bright and sexy.  I require, not solitude, but background noise for mental stimulation to get the writing to flow.
No Guilt
When the girls are on summer vacation, I can't commit to any time schedule.  Sometimes, while the girls sleep in, I wake up early and sneak out to keep to my routine.   If life gets in the way and I can't write in the morning, I will write between 10 pm and midnight. I also feel no guilt letting the novel sit without my attention.  Getting away from something always gives my brain room to clear out and start fresh with better ideas. I sharpen my writing skills when time allows."
Balancing Act
Doug Spak  (has completed six chapters of a second draft of his first novel, Bad Road Down) : "My biggest challenge is balancing the demands of my business with my writing schedule. It can be frustrating. I've never been busier than I am right now, the "feast or famine" reality of anybody who does freelance work. Some days I will commit to working on a chapter and follow through. I will begin other mornings with a similar commitment but get drawn into work projects and produce nothing for my novel.
I have a writing refuge. A good friend owns a 150-year-old building in a small town 15 minutes away from our condo. He charges me a measly $100 for a small office that I have come to cherish for its solitude. The adjoining office houses a small recording studio owned by a guy who has been in the music business for 50 years. He's an amazing musician and we've begun to collaborate on songs with lyrics I've written.
I would love to have the kind of schedule (and self-discipline) to write a certain number of words every day.  Sometimes I chastise myself for my lack of discipline and output. Perhaps my biggest challenge is to ease up on this self-flagellation. I wrote a 85,000 manuscript in 30 days during NANOWRIMO (National novel writing month.)  It's the second time I completed a NANOWRIMO manuscript.  I'm not sure exactly why I am able to discipline myself during that discrete period of time.
Two Chapters A Week
My routine is constantly evolving. I rise every morning at 4:30 or so and spend 30 minutes in meditation, followed by 15 minutes or so of reading. I then move into writing, but what I write will change every day. I've been trying to complete at least two chapters of my second draft each week. I also use the time to develop submissions to writing contests. At a minimum, I spend an hour writing "morning pages" which can stimulate something for my novel.
As someone who writes to pay the mortgage, I will say that some mornings I devote my time to writing (blogs, ad copy, website copy) to earn a paycheck. I'm fortunate to have steady work, but it does cut into the time and energy it takes to work on a novel.
I have an absolutely lovely, French writing desk, but in the morning, I tend to sit on a comfy chair, put my feet on an ottoman and write long-hand on a yellow legal pad. I love the process of writing long-hand. I always use a black PaperMate Flair medium tip pen. I always have a black Moleskin notebook with me for jotting ideas or dialogue. I'm also a member of a writer's group; we meet every other Wednesday. It's a device to stay accountable in terms of my novel."
Roof Garden Inspiration
Noreene Storrie (working on her first novel, The Wrong Turn): " I get up between 5:30 and 6:30 AM and sit at my desk where I face towards the trees of Central Park's eastern border. The trees center me and give me information about seasons which is further confirmed by the roof garden of (billionaire)Ronald Perelman's townhouse (pictured next to tall building on left.)  I think I get more pleasure from his garden than he does since I get to look at it every day.
I cheat with coffee since I use a machine and capsules. I have a double Nespresso capsule blend that I prepare and add a touch of half and half. I have an hour to an hour and a half until I make coffee and warm a gluten-free muffin for my husband. This is how I keep him in bed and out of my writing area. I have no word count or number of pages as my daily target. I write until its breakfast time. My husband then goes to his office.
Weekends Too
After breakfast, I switch to "work." I am a property manager and contend with having the air conditioners serviced or the windows cleaned so I can see out. I also organize events here and in Cayman. If I'm really on a writing roll, I will delay what I really don't want to do and permit words to flow. Weekends, I aim for the equivalent of two full half days.  Then I garden. I have made sacrifices for my writing, for even if I'm not at the keyboard, I'm thinking about my writing. It is rare for me to go out for lunch. I have cut back on correspondence with non-writers. I miss the last act of all operas so I can get up early in the morning. I swear when I am published, I am going to get a sign that says "Writer at Work" and  dedicate more set hours to words. I also intend to rework my other novel and set it in Cayman, and declare my trips there as tax deductions."
Simple Routine
Lunka Dinwiddie (working on first thriller, Torn ): "My writing routine is quite simple and has gotten better with discipline over time.  I have pictures of my favorite writers from the Harlem Renaissance decorating my walls (pictured below.) It brings a sense of energy to the room. I also have a picture of Billie Holiday. Her story gives me much inspiration. I've had to overcome very intense hardships through the years and like Billie, my heart bleeds into my art. I have a white board (pictured below) that I use frequently when sketching out my characters, or even small aspects of my characters that become important to my story. Below the white board, I pin pictures of all of my characters. It is important that I see these folks everyday as I write them. It makes them real people to me, which in turn lends itself to making these folks real to my readers. I spend several hours researching faces when plotting out a novel until I find the images to accurately resemble what is in my head. My desk faces the window which provides me an awesome view.
Best Writing Time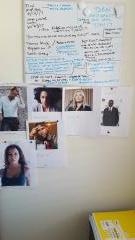 My best writing time is in the early hours of the morning. Often, I will get started around 5 AM and if having a good writing day, which happens on the weekends generally, I can write all day, until dinner time. I take breaks only to eat. During the week, I will write on days where my job has not completely exhausted me, which is normally about two days in the work week. On these days I have to fully disconnect myself from my job to jump into the world of my novel. I have to completely disconnect from the world.
I find motivation through music, I listen to a lot of different genres. I also find inspiration through intriguing film with strong character development. I study these films and how the intricacies of each character are displayed non verbally. It helps me with writing engaging character development, without telling, but showing.  I often go into my characters' minds and do things they would do, or listen to music they would listen to, or recall a memory that helps me bring a particular emotion to the page. It's an organic process.
Curtailed Social Life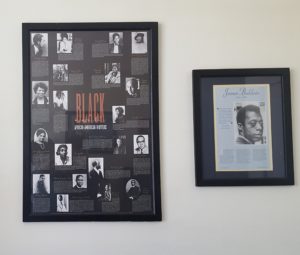 I work at my day job from home. After going to the gym.  I'll work  9-5, then take care of everyday responsibilities. I jot down little thoughts for my book during the day, and during my breaks, such as lunch, I'll do my research. I'm a single mother of two. My daughter is in college and my son lives full time with his father, but comes to visit. I am not dating until I finish the novel. I have cut my social life down drastically to maintain the laser focus required to bring the novel to completion. I am 40 but feel like I'm 28. I try to keep myself fit, and take care of myself, so I look how I feel.  My entire focus is to do whatever it takes to escape the 9-5 day job, and transition into the realm of a full-time writer. Once I am able to do that, I will have complete freedom to invest all of my energy into the many, many novels in my head awaiting to come out."
 Waiting For End of School Year
Mandi Bean (a teacher, working on her second novel, The Retreat):  "It's been a tumultuous start of the summer for me, so I haven't established any kind of writing routine (which is depressing). However, I plan to start ASAP. My goal is to start the morning with a two-mile walk along the boardwalk and follow it with some breakfast. I typically do my best writing in the evening. Since I don't have central air,  I'll wait until the house cools down and then set myself up with a beverage, and type while music plays in the background.
The end of the school year is frazzling to say the least. This year was even worse because my grandma passed away less than a week after school let out. She had Alzheimer's, so we knew it was coming, but I was woefully unprepared (despite thinking otherwise). I wrote and read her eulogy and have been cleaning out her house as well as helping my mom, so I haven't settled into any kind of routine as of yet.
Routine For First Novel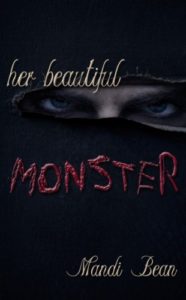 When I was writing my first novel (
Her Beautiful Monster)
, I did most of my writing in the evening. I had music playing constantly (with lyrics for added inspiration) and something to drink (usually wine, but if I was on a diet, it'd be Coke Zero). Sometimes I'd have a cigarette; in Stephen King's novel,
Misery
, the main character is a novelist who quit smoking years ago, but always smokes one cigarette when he finishes a manuscript. I thought there was something romantic and artistically tortured about that whole idea, so I incorporated it … sort of.  I worked for a couple of hours at a time, reading over whatever I previously wrote, then fleshing out two or three new scenes before calling it quits.
Next Week: A Writing Routine When You Have All The Time in the World (That's Three of Us.)
Photo Credits: Bigstockphoto.com; Kate Spak (camper in the woods)