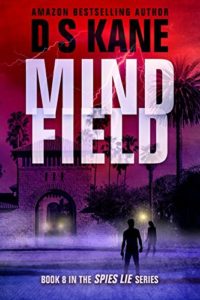 If you're a reader nothing beats the ease of downloading a book to your Kindle. No matter that you prefer to hold the real thing in your hot little hands. When you hear about a brand new thriller, and you just have to have it right now, right this minute, then you can. A couple of clicks, and an 80,000 word novel is delivered wirelessly to you in less than a minute.
If you're an author and you want your novel to be available on Kindle, it works the same way — but in reverse. You write and format your manuscript, and a couple of clicks later, you're uploading it to Amazon where it's then available to millions of readers.
OK, it's not exactly that simple, but hundreds of thousands of authors have done it. So let's not get into the mechanics of producing an e-book (there's plenty of other websites that tell you how) — because that's only just the start. You then need to get readers to buy your e-book.
Tips For Indie Success
D.S. Kane is the author of a series of espionage/techno-thrillers. He has self-published eight of them since 2014. His latest title is MindField in the Amazon bestselling Spies Lie series.  In a good year, he sells approximately 25,000 copies of his books (that includes free downloads although he says freebies are losing their allure and a 99c price point is now the new "free.") Otherwise, his books sell at $2.99 each.
The Good News…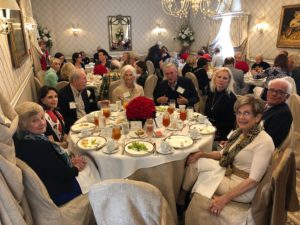 At a standing-room only lunch for the Palm Beach Writers' Group, Kane produced facts and figures on indie publishing from sources including authorearnings.com. They show the following annual earnings for authors who debuted in the last three years:
While 1,800 indie authors made $10,000 a year only  500 traditionally published authors earned a similar amount.
Approximately 1,000 indie authors vs. a little more than 200 traditional authors made $25,000.
About 800 indie authors vs. fewer than 200 traditional authors made $50,000.
And a very impressive 300 indie authors compared to just 75 traditional authors made $100,000.
Indie authors accounted for 35-40% of total author revenues
And The Bad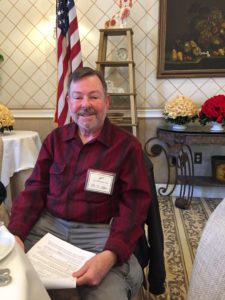 That looks like really good news for indie authors — except that, as a number of publishing sources will tell you, the number of self-published books in the U.S. rose from around 80,000 in 2006 to a staggering 800,000 in 2016.
That means, if you're an indie author who is not making at least $10,000 a year, then you and your book are in that group that produced the other 750,000 self-published books.
So, it's not enough to just upload your novel to Amazon. Before readers can buy your book, they need to know it's there. In other words, you need to be discovered. And Kane who is a former covert operative, and later taught at NYU's Stern Graduate School of Business, knows exactly what to do to stand out from the crowd.  He shared his secrets with the Writers' Group this week.
Like Ludlum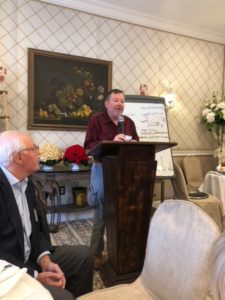 Kane offered a couple of rules to which he adheres in his marketing efforts. First, the Rule of Near Substitutes:  "When readers go shopping for our books," Kane explained, "they'll often either choose a brand they like, or a low-price substitute, where "brand" is either an author or a genre."
So, Kane suggests, find successful authors who write in the same genre AND "make sure this similarity is in your marketing lead."
Hence, Kane's advertising reads: "If you like thrillers written by Robert Ludlum, Barry Eisler, Brad Thor, James Rollins and Daniel Silva, you will enjoy D.S. Kane's Spies Lie series."
 You Gotta Write More Than One
Kane's second rule is the Rule of Sets : "Readers will buy from a set with which they're familiar. So writing a series rather than "standalones" means readers will have a better idea of what they're buying. "Once a reader has bought one of your books, they will be more likely to buy your next book if you're writing a series" because they're familiar with the characters, settings and themes.
Kane also referenced a "two-thirds rule" which he has found among series authors whereby about 65% of readers of the first book in a series will also go on to read a second book. "So, with a series, if you promote one book, the ad for that book will "bleed" over into the sales of all books in the series."
Research & Reviews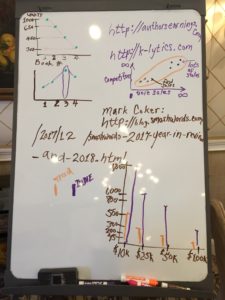 According to Kane, research is the most important non-writing activity which an author can undertake.  By that he doesn't mean 'content' research, he means research into the business of indie publishing and marketing in order to help him gauge how the market for his books is changing; whether the same marketing tactics will produce satisfactory results, and how to differentiate himself ever-so slightly from similar authors.
Kane relies on three main research sources: authorearnings.com; Alex Newton's K-Lytics Reports, and Mark Coker's Book Industry Predictions Report.
As for reviews, he relies on a newsletter mailing list of about 3,000 subscribers who all get a free copy of each book. He says about 7 per cent of those will write a review.
 Then Hire Experts
Kane readily admits to plowing his profits back into advertising, and into the costs of producing his thrillers.  He acknowledges that a cover is one of the most important features in attracting readers. Hence, he has his covers professionally designed at $1,000 per cover.
His other costs are as follows: Copy-editing = $1,000 per book; Formatting = $650 ; Createspace and Kdp fees = $200. A marketing expert costs $300 per month, and his advertising budget runs to $400 per month.
His total costs come to $2,850 per book plus $8,400 per year for marketing & advertising.
As D.S. Kane acknowledges, "the average writer earns less than one dollar per hour," But, as he sees it: "Writers write because it's an addiction, not a profession."