It's Squib Saturday. Time to share the best, most interesting (or most entertaining, or most outrageous) tidbit of information I've gleaned from all the stuff I've read –or done– this week. Today: Duking It Out With the Biggest Heating Oil Company on Long Island 
Every so often I have to get "into the ring" with the company that has been supplying my heating oil for the last eight years.  It goes like this: The company delivers my heating oil on automatic delivery. The driver of the truck leaves a printed receipt on my front door knob. I immediately look at the price charged per gallon;
I log onto Nyserda.gov ( the New York State agency that provides energy information including the month-by-month average price of heating oil throughout the state.)  I then compare the average price on Long Island with the price the heating oil company has charged me. I fall off my chair. I pick myself up.  I call customer service.
What's Average?
A couple of weeks ago the conversation went something like this:
Me: Why have you charged me almost 50 cents more per gallon than the average price on the Nyserda website?
Patricia (the pricing supervisor): Well the average is an average, that means there are some companies that charge less and some that charge higher?
Me: Why is your company always one of the companies that charges more than the average?
Price or Value?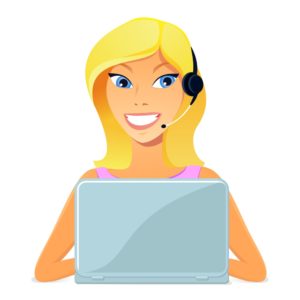 Patricia: We provide a better service, we have more service technicians, we provide service 24/7
Me: Yes, but that's a separate bill. I pay for that in my service contract, which by the way was $249.7 up from last year's charge of $162.88  —  (an increase of more than 50% for a year where not a single technician got called out on an emergency call.)
Patricia: That's less than the contract actually costs. It's discounted because you've been with us since 2009 and you always pay your bills on time. The real price of that contract is $419 dollars
Me: What do you mean? Show me one place on your website, or anywhere that states the cost of that agreement is $419. Is there one single customer that pays $419.
Patricia:  Well no, but that's the retail value of it.
Aggravation
Me: Huh? You still haven't answered my question. If I'm already paying for the "better" service in my service contract, why are you always charging me above the Long Island average price per gallon — especially when you always lower the price and give me a credit when I call to complain? Why can't you just charge me a fair price? Closer to the average Long Island price? It would save me the aggravation of having to go through this b.s. every time.
Patricia: You could avoid it if you enroll for our ceiling price plan? Today, I can offer it to you for $2.47 per gallon, locked in for the year. You'll never, for a whole year, pay more than that however high the prices go.
At this point, Patricia gave me a short-ish oral dissertation on inventory and oil futures — all of which made my eyes glaze over.
Price Plan, anybody?
Me: But what if prices go lower, then I'm stuck, right?
Patricia: Well, no, we'll  charge you the lower price.
Me: Really!
Patricia: Yes, really — except we'll have to charge you an additional 20 cents per gallon as the cost of  insurance that we pay for locking in the price today at $2.47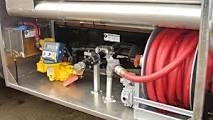 Me: Oh, then, of course, a ceiling price plan makes so much sense!  You already charge above the average Long Island price, so even when oil prices plummet you'll still be charging more than average plus an additional 20 cents on top of that.
Enough Doublespeak!
By this time, I'd had enough of Patricia and her weaselly economics and her "big oil" doublespeak. I hung up and sat down to write her a sharp email.
I heard nothing for a week. I re-sent the email. Then, Carmen called. She said she was Patricia's boss, and said she wanted to "help" me. She said she would charge me just $159 for the service contract, and reduce the heating oil bill by $75 for 178 gallons (so by almost 40 cents a gallon.) It was something; and better than the proverbial sharp stick in the eye.
Carmen: "We just want to help."
Me: Of course you do. But, I don't need help. I just need you to charge me a fair market price for heating oil without ripping me off under the guise of pretending you're offering me better service.
Carmen: We do offer better service, and we have bigger expenses because we have more service technicians, more trucks, more employees.
I thought she was going to add, "more customers" but instead she said: "We're the biggest heating oil company on Long Island."
Economies of Scale
I hung up with phrases like "economies of scale" buzzing around in my head. What had happened to the idea that the bigger you are as a company, the better deals you can cut with your suppliers, and the better the savings you can pass onto your customers (think Walmart)?
But I guess what works better for my heating oil company is,  as I wrote in my email: "You seem to have  a pricing schedule that is based loosely on the idea of : "Charge 'em a price — any old price so long as it's more than the average price per gallon on Long Island– and see what sticks before they start complaining."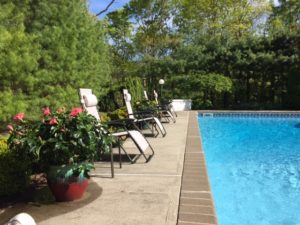 And don't get me started on what this company charges for propane for the pool heater. Last June, the cost was $4.99 a gallon. After I called, the price was reduced to $3.79 a gallon. Even then, the average Long Island price per gallon of propane was $2.67.
I can't wait for Spring. I may just have to start swimming in 72 degree water  — again.
Photo Credits: Top two photos: Bigstockphoto.com