It's Squib Saturday. Time to share the best, most interesting (or most entertaining, or most outrageous) tidbit of information I've gleaned from all the stuff I've read –or done. This week: Smelling the Roses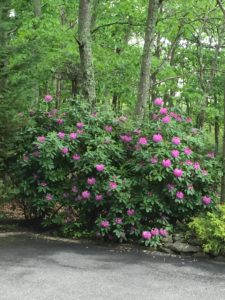 Sometimes you just have to stop, and smell the roses– or, in my case, the rhododendrons. Finally, the bushes we transplanted from outside my office window to the other side of the house, have bloomed and flowered in profusion — and I got  photos before the pesky deer got to them. Meanwhile, the Japanese maples in the back yard burst into the most vibrant color.
Warming Up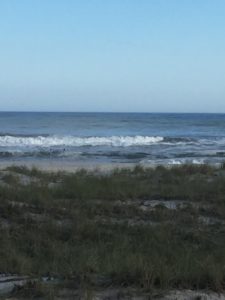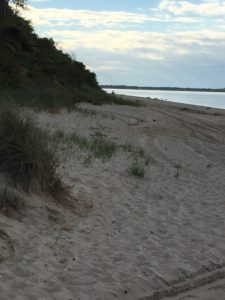 Another great thing that happened this week: the rain stopped, and the sun came out. I intended to bring readers of this site an interview with Jennifer Fawcett, an award-winning playwright who has just finished her first novel, a psychological thriller. I also have updates about the First Ten Pages Boot Camp which I mentioned last week. (I will post about both in the next couple of weeks.) But, on the eve of Memorial Day Weekend, I was out and about, and it certainly looked like Summer had finally arrived on the East End of Long Island so I clicked away.   On the left, the Ocean and dunes at Ponquogue Beach at sunset, and to the right, the bluffs and beach on Peconic Bay.
Fresh Fish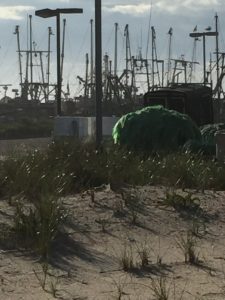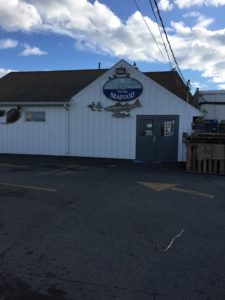 It's difficult to get away from the water on the East End of Long Island. Montauk and Hampton Bays are home to the biggest commercial fishing fleets in New York state. It means that the best, freshest fish ever is available, either at any local restaurant or at the world famous Cor-J seafood store (pictured here,)  just over the Ponquogue Bridge. Sure, it doesn't look like much from the outside, but on weekends in the summer, the line is out the door!
Summer Playground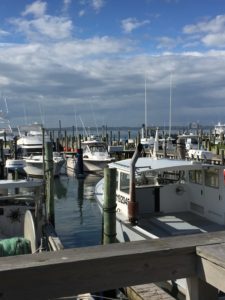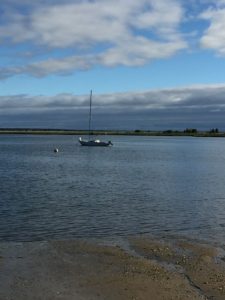 Pictured here are boats at Oaklands Fish Dock, and boats on Red Creek Pond.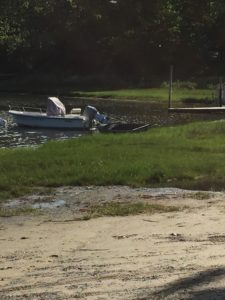 Happy Memorial Day Weekend everyone!